"the grave's a fine and private place…"
exploring Hastings Cemetery
exploring Hastings cemetery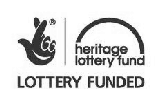 The cemetery was opened on 28th November 1856, the Church of England section being consecrated by Bishop Gilbert of Chichester, followed by a service in All Saints Church. The first burial was that of 'Yorky' Smith.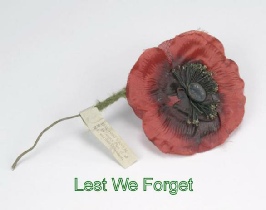 They shall grow not old, as we that are left grow old:
Age shall not weary them, nor the years condemn
At the going down of the sun and in the morning
We will remember them.
A linked list of the people so far recorded who gave their lives as a result of World War One (the Great War), who are recorded in the common wield, not in the CWG areas, (apart from a few exceptions) can be found:
Cemetery Trail Leaflet
If you have corrections, comments or further information on any of our studies, or broken links to report, or any questions etc., please contact us at info(at)friendsofhastingscemetery.org.uk [please substitute @ for at - this is to avoid spamming]
Phillips, Stephen - a poet who enjoyed a decade of fame, said to have died withthe word 'Hastings' on his lips.
Edwin Smith & family - lived in Clive Vale House and credited with developing the area. Also lived at Ashburnham House and East Cliff House.
Recent & Updated
News Update
The recording of memorials in the older section of the Cemetery has been completed and there are now 8,030 entries to be sorted into alphabetical order so that they are easily searchable for researchers.
Guided Cemetery Walks: 2 PM, meet in the Cemetery Car Park
Arbuthnott, Hugh Hamilton - killed in action, buried in what is now Iraq, WW1- 1915
Balcombe - Edward John William - KIA, WW1, 1917
Breeds, Edgar - WW1 naval, lost with ship - 1915, aged 18
Bridgeland Carrots - killed in WW1- Hubert – 1915
Evans, Kingsley Alan - a private in the 48th Battalion Canadian Infantry; uncle lived locally; died WW1, pneumonia 1915
Farrier, - killed in WW1, - Thomas – 1915
Felton-Smith, William - Local; Chief Petty Officer, in the Royal Naval Volunteers and died 20 February 1915 of Cerebro Spinal Meningitis at Stockwell Hospital
Galloway, Cecil Hinds Arthur - Corporal, WW1 wounded, died in Military Hospital, 1915
Garnier, Captain John Warren - lived locally for some years; casualty WW1, 1915
Howell, Herbert Edgar - local family; died in WW1, 1915
Lake, Frank Gilbert - died at Ypres, WW1 1915
Ross, Percy T - Sergeant - author, artist, sportsman. KIA, WW1, 1915
Stevens, George - KIA WW1, 1915 - local
Stroud, George Edward Bracey - local; serving with the Royal Navy on HMS Albemarle when he was accidentally drowned 1915. WW1
Sutton, John, - local; WW1 KIA, 1915, aged 20 - remembered on his parents' grave - John and Phoebe
Toogood, Charles Frank - lived locally; KIA WW1, 1915
Ventris, Alan Favell - from a Services family - killed in Action, WW1, 1915, aged 18
Friends of Hastings Cemetery
Friends
Of
Hastings
Cemetery