"the grave's a fine and private place…"
exploring Hastings Cemetery
exploring Hastings cemetery
New Stories:
Updated
Cemetery Trail Leaflet
If you have corrections, comments or further information on any of our studies, or broken links to report, or any questions etc., please Contact Us.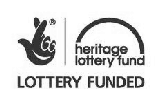 The cemetery was opened on 28th November 1856, the Church of England section being consecrated by Bishop Gilbert of Chichester, followed by a service in All Saints Church. The first burial was that of 'Yorky' Smith.
More information:
Friends of Hastings Cemetery
Friends
Of
Hastings
Cemetery