"the grave's a fine and private place…"
exploring Hastings Cemetery
exploring Hastings cemetery
Contrary to the previous notice,
The next cemetery walks will be on
Sunday - 2 PM,
17

th

August

14

th

September
New Stories:
Briggs Family - William James, (WW1 casualty) Eliza and Thomas Charles - family li9ved locally for many years
Todman Brothers - Archibald,(WW1 KIA) Francis and Ernest - both died as a result of WW1 service
Recent Stories
Hook, Sidney Herbert

- WW1 - presumably died of wounds, an accident or illness as his death was registered locally and he is buried in the cemetery in a family grave.
Riley, Robert James - local; accidentally killed in Salonica on 8th June 1916 whilst going to help a colleague; WW1
Cemetery Trail Leaflet
If you have corrections, comments or further information on any of our studies, or broken links to report, or any questions etc., please Contact Us.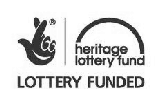 The cemetery was opened on 28th November 1856, the Church of England section being consecrated by Bishop Gilbert of Chichester, followed by a service in All Saints Church. The first burial was that of 'Yorky' Smith.
Friends of Hastings Cemetery
Friends
Of
Hastings
Cemetery