Friends of Hastings Cemetery

AQ K25 L24/5
This a large family plot with many members of the family commemorated, The first Burial was of Mary Crew, Sarah Parsons mother, she was the widow of John Crew of London.
This stone is lying on the Parsons plot is face down so could not be transcribed.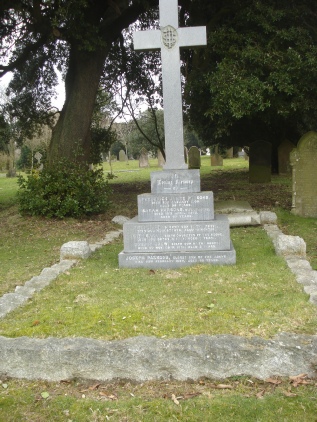 In
Loving Memory
of
Frederick James Parsons
Died 21st January 1900
Aged 55 Years.
Sarah Parsons, wife of above,
Died 12th April 1913
Aged 67 Years.
Frederick Parsons, son of the above,
Died 20th August 1870, aged eighteen months.
Edith Sarah, sixth daughter of above,
Died 20th October 1891, aged 6 years.
Gordon Crew, sixth son of above,
Died 9th November 1891, aged 3 years
Joseph Parsons, eldest son of the above,
Died 22nd February 1937, aged 52 years