Friends
Of
Hastings
Cemetery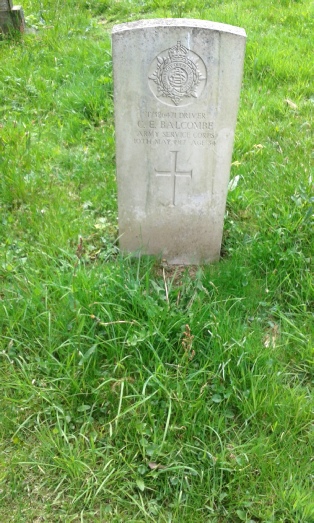 LC E9
T/326471 Driver
C. E. Balcombe
Army Service Corps
10th May 1917. Age 34
Charles Edward Balcombe was a driver in the 661st Horse Transport Company Army Service Corps. He was the son of Mrs. Caroline Balcombe.
He was born in January 1883 in Hastings. His parents were Frederick J Balcombe and Caroline Balcombe. In 1901 they were living at Suits Farm, Ore where his Father was a labourer and two elder brothere are listed as 'cow boy'. There were nine children. Charles was the middle child.
He married Louisa White in 1910 in Hastings. He died on 10 May 1917 in Brentford, Middlesex. His home address was 44, Marina, St. Leonards-on-Sea.