Friends
Of
Hastings
Cemetery

Towards the end of 1867, at the age of twenty-five, William Blomfield entered into a business partnership with his younger brother, seventeen year old John Henry Blomfiel. They acquired the studio of Ayles & Bonniwell at 44 Robertson Street. Initially the studio at Trinity House went under the name of Messrs William & John Blomfield & Co., but by the end of 1874 the studio was listed in trade directories solely under the name of John Blomfield.
William was forced to retire from the business when he became ill with consumption. He left Hastings to travel to Jamaica, where he hoped to recover his health. While there he wrote to his Mother:
A HASTINGS MAN'S EXPERIENCES OF A CYCLONE IN THE WEST INDIES. Mr. W. Blomfield, who is well known in Hastings, and who left the town three years ago, writes to his mother, Mrs. Blomfield, 6, Shornden Villas, St. Leonards, the following graphic description of the late cyclone the West Indies, ….-
Hastings and St Leonards Observer - Saturday 05 December 1874
He continued to take photographs whilst in Jamaica. He returned home and died of consumption on March 18th 1878, at the home of his parents, 1 Magdalen Terrace, St. Leonard's on the Sea, aged 36.
Saturday 30 March 1878, Hastings and St Leonards Observer,
Funeral Sermon. —The Rev. A. F. Benwell preached Emmanuel Church, on Sunday, very impressive sermon on the death of Mr. W. K. Blomfield, the brother of the organist of the church, who bad died of consumption on his return from Jamaica………..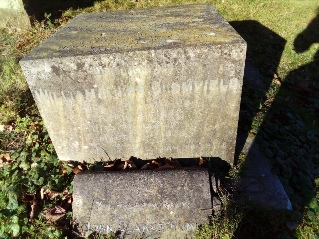 William Knibb Blomfield was the eldest child of Henry and Elizabeth Blomfield. William was born on 8th April 1842 on the Caribbean island of Jamaica. In the 1861 census he is living at the family home, Clarence Terrace,Ore. He is registered on the census form as an apprentice watchmaker. The 1861 census describes him as an "Apprentice Watchmaker", aged 19. In the 1871 census he is shown as an artist-photographer, living at 6 Shornden Villas, St. Leonards with his mother and seven of his siblings.
The name of Blomfield was attached to a photography business in Hastings for over sixty years.