Friends of Hastings Cemetery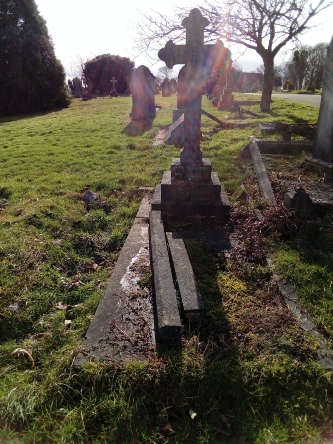 KC A03
To the dear memory
of
Ada Elizabeth
Wife of
Henry Bridges
??????????????
So far we have no information on the Bridges, but their son Eric is recorded as being born in Tanzania (which he can't have been - ]Tanganyika, historical eastern African state that in 1964 merged with Zanzibar ... later renamed the United Republic of Tanzania].and served in the First World War with a Rhodesian Battalion.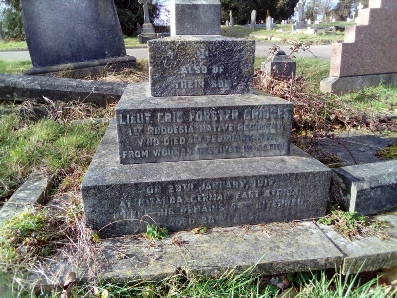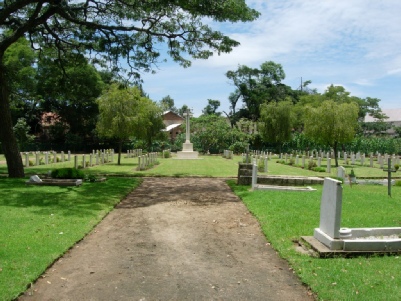 Ada, Henry & Eric Bridges
Also of
Their Son
Lieut. Eric Forster Bridges
1st Rhodesia Native Regiment
Who died 1st February 1917
From wounds received in action
on 29th January, 1917
At Kitanda, German East Africa
Where his remains are interred
Aged 28 years.
Ada Elizabeth Bridges died aged 55 in October 2016.