John Harris Browne had come to South Australia in 1840, two years after his brother, William, who was also a doctor..
John H Browne, according to his biography in the Australian Dictionary of Biography was said to be a better bushman than his brother, more placid and wider in his sympathies. In 1844-45 he went as medical officer with Charles Sturt's expedition into Central Australia. Unusually observant and intensely practical, he was probably the most useful member of the party and, although he suffered like the others from scurvy, his courage and professional skill certainly brought Sturt back alive.
'Dr. John Harris Browne: Journal of the Sturt Expedition, 1844-1845
Chronicle (Adelaide, SA) Sat 3 Aug 1901
Dr. John Harris Brown, who is still living in England, was the scientific member of Captain Sturt's expedition of 1845.
The party spent some time -on the site of Broken Hill, and the doctor collected several mineral samples, and sent them down to Adelaide for examination. They were,however, neglected, and finally thrown away, so that the greatest silver mine of the world had to be rediscovered.
"Sturt and his party returned exhausted to Fort Grey .... they found the waterhole was rapidly drying. Return to the River Murray became imperative but nevertheless Sturt proposed that the main party should go home, while he and John McDouall Stuart made a do-or-die trip towards the centre. The surgeon, J. H. Browne, resisted so strongly that these heroics were dropped and the whole party went off together. At this point Sturt then succumbed to a serious attack of scurvy and Browne took command through the most difficult part of the journey." https://adb.anu.edu.au/biography/sturt-charles-2712
In April 1851 he was appointed justice of the peace at Booboorowie; in 1853 he visited goldfields in Victoria and New South Wales.
He went to England next year and returned with five rams from the flock of T. B. Sturgeon & Sons, which had been bred from Spanish merinos of George III, and in 1856-64 made Buckland Park his headquarters.
He travelled constantly on visits to his stations and was particularly expert in assessing the condition of stock and feed in the dry interior.
South Australian Register, Mon 28 Dec 1857
MARRIED.
On the 23rd inst., in St. Mary's Church, Kooringa, by the Rev. D. J. H. Ibbetson, Margaret Anne Frances, second daughter of the Rev. Lansdowne Guilding, formerly, Rector of Kingston, St. Vincent, West Indies, to John Harris Browne, Esq., of Port Gawler.
In 1862, hoping for new country to open, he equipped Joseph Bonnin's expedition into the Gawler Ranges, but the results were disappointing. He settled in England in the 1870s but made several visits to South Australia.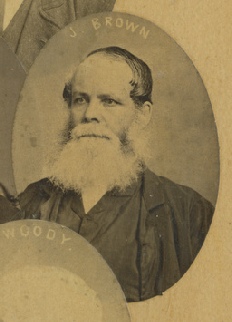 John H Browne also wrote The cultivation of the olive : notes / collected by J. Harris Browne.