Friends of Hastings Cemetery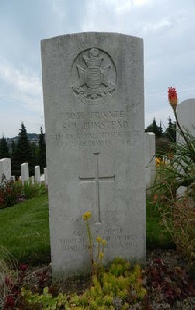 Stephen J Bumstead
(Served as BARNES). Son of John Bumstead, of 30, Scrivens Building, Crown Lane, Hastings, and the late Sarah Bumstead.
Sarah Bumstead was probably Sarah Breeds before her marriage.
She died in 1898 and is buried at KD F16. There is a 1891 census record for John and Sarah, living at East Cliff Cottages and the ages fit. At that time they had three daughters.
Stephen "died of sickness" .[CWG]
Below are the photos of the military funeral of Stephen J Barnes. The puzzle is that the grave does not look like this one at LC M28.
Territorial's Military Funeral at Hastings
Yesterday (Wednesday) the mortal remains of Private Stephen James Bumstead, aged 16 years, a young Territorial of the 5th Royal Sussex Regiment, were laid to rest at the Hastings Cemetery, being accorded full military honours. About one hundred of his comrades followed, under the command of Colonel Loyd.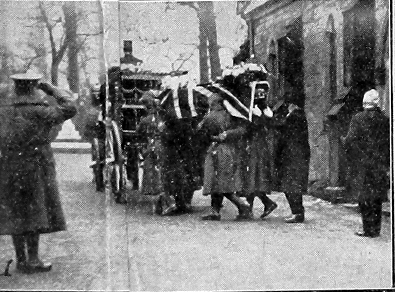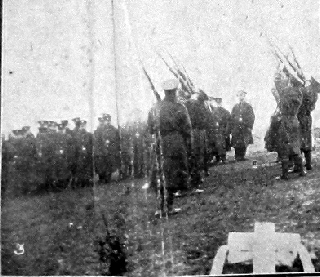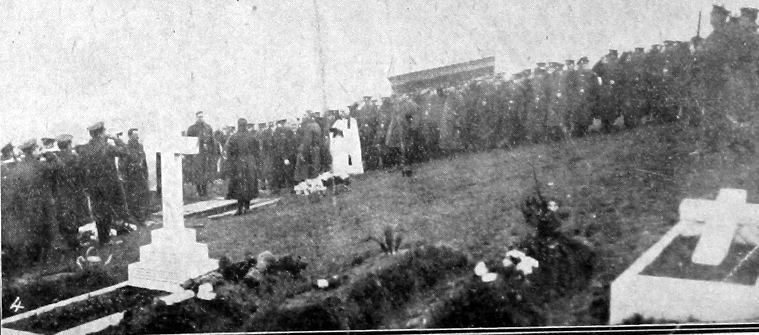 1. Placing the coffin in the hearse after the service at the Cemetery Church before proceeding to the grave
LC M28 (CWG says L. D. M 28 but other sources provided by CWG say LC, as do other records)
3. Firing the volley over the grave
2. Service at the graveside
4. (Below) Sounding the Last Post