Friends
Of
Hastings
Cemetery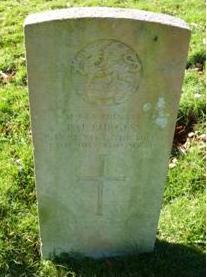 Private P J Burgess GB12 F04 [?]
Philip John Burgess was a private in the Buffs (East Kent Division) Ist Battalion when he died on 10th July 1920 at the age of 18.
He had enlisted in the army at the age of 17 years 101 days in 1919 - the exact date is hidden by a folded corner on his enlistment papers.
He may have been conscripted as conscription lasted until mid-1919.
He was a fishmonger's assistant before his enlistment.
He was the son of Mr and Mrs J.H. Burgess of 4 Cranbrook Rd, St. Leonards.
He was born in Hastings in 1902 and in 1911 the family was living at The Cottage, White Rock Rd.
His father was a wine merchant's carman, and he had one sister Winifred who was born in 1903.
Two other children had died before the census was taken.