Friends
Of
Hastings
Cemetery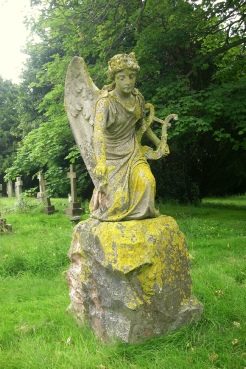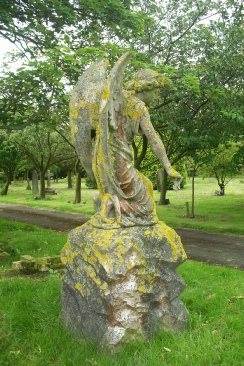 AT A01
Charles Corby
died on the 15th June 1900, aged 70.
Desiree Hortense Blanche Corby
died on the 10th February 1915,
aged 66
The mason responsible for the wonderful angel was Gaffin of Regent Street, London
They lived at Hollybank, Seddlescombe Road South.
Charles was a Tailor, listed in Kelly's 1891 London Postal Directory being at 54, Maddox Street, Bond Street.
Hastings and St Leonards Observer - Saturday 08 September 1900
LOCAL RESIDENT'S WILL. The estate has been valued £27,454 17s. 5d. gross, including personalty of the net value of £250,583.8s.4d., of Mr. Charles Corby, of 54, Maddox street, and of Holly Bank, Hollington Park St. Leonards, who died on July 21st last, and the sole executrix of whose will, of April 29th, 1890, is his widow, Mrs. Desiree Hortense Blanche Corby, to whom the testator left all his property absolutely.
In the 1901 census Desiree's address is shown as Hollington Lane, where she is living with a cook, a house-maid and an under-housemaid.