Friends of Hastings Cemetery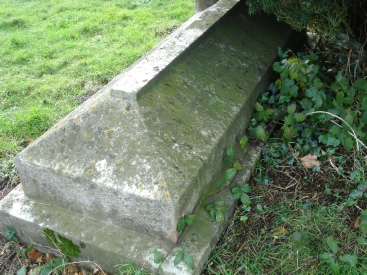 John Castle Gant
Born 30th November 1816, Died 18 December 1916, aged 100
He was a Major in the 2nd London Rifles Militia, and a solicitor.
In 1845 he married Cecilia Ann Heales, who died 11th February 1893 aged 75 and is buried at AR C02
They had 4 children, Mary Cecilia, born in 1852, a son in 1854, a son Ernest in 1857 and a daughter Constance Rebecca, born 1859.
In 1888 he was charged with assaulting his daughter in law, but the real issue was a custody battle over two grandchildren. Eventually, she admitted he had always been kind to her, and the main concern of both was the children. The case was settled amicably.
His father lived in Hastings in the 1830's, at 9 Maze Hill, and one of his brothers, Frederick, reports beings sent to Hastings because he was poorly as a child. He became a surgeon, and died aged 80.
In 1894, aged 74, he married Alice Benstead, who was then aged 32.
John Gant lived at 2 East Ascent, St. Leonards but moved to Chiddingly, where he died.
Another brother was William John Gant, architect and surveyor, active in Hastings.
AB D24
Gant Eliza Rebecca, aged 81, died 2nd December 1887
In memory of Eliza Rebecca
daughter of Lieutenant Col. John Castle Gant and his wife Rebecca Mary Gant
She was the sister of Major John Castle Gant and William John Gant, with whom she was living at the time of the 1871 census.