Friends
Of
Hastings
Cemetery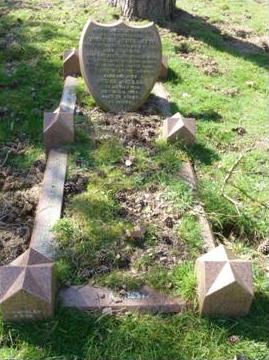 EE A10 Sydney Edward Jones
He is remembered on the grave of his parents, Frederick James Jones (d.14/8/1927), his mother Rosina Matilda Jones (d. 25/4/1952) and older brother Frederick W. Jones (d. 15/1/1929).
The family lived in St Leonards, variously at 29 London Rd (1901), 2, Carisbrooke Rd (1911) and 65, Kenilworth Rd (1918).
Frederick Jones was a fishmonger and poulterer and appears to have had his own business.
There were three sons, Frederick, Sydney and Victor.
Sydney was killed in France on 28th September 1918 at the age of 18 ,whilst serving with the Royal Fusiliers 18th Battalion. He is buried in the Moeuvres Communal Cemetery Extension. This village had been in German hands until 19th September 1918, and the British extension was made between then and October 1918.