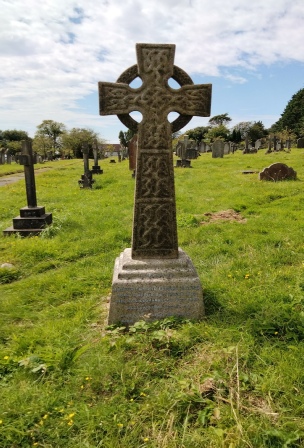 KB A24
In Memoriam
Arthur Edmund Leeson M.A. M.D.
Born in Dublin 26th March 1832
Died at St Leonards 4th Oct. 1908
lux perpetua luceat eis
Also of Alice his wife
Who died Nov. 1923
The Hastings and St Leonard's Observer, 10 October 1908
We regret to announce the death of Dr. Arthur Edmund Leeson. of Franklands, Cloudesley-road. St. Leonards,. which occurred on Sunday morning.
Dr. Leeson was a distinguished graduate (M.A. M.D.) of Trinity College. Dublin, and favourite pupil of the late Professor Stokes.