Friends
Of
Hastings
Cemetery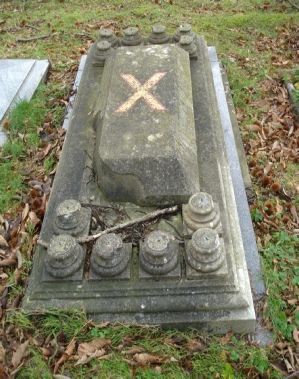 BF B01
Mackintosh Andrew, aged 68. Died 12th December 1912.
"of Estancia, San Andres. Cordoba Argentine Republic for ……(stone broken ) Born in the Black Isle, Ross-shire Nov ?"
Mackintosh Elizabeth Boddington, aged 84. Died 8th November 1929.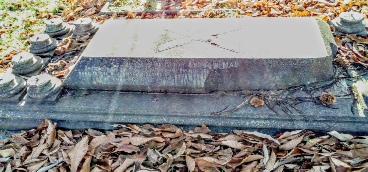 They had five children, Isabel Marianne, Norman Patrick, Malcolm Rupert, Archibald Kenneth Boddington, Alasdair Stanfield. A bottom line on the grave seems to say 'survived by his wife, four' presumably sons, and a daughter.
Andrew and Elizabeth Mackintosh and their family migrated to Buenos Aires in 1882 on board the Lamport and Holt vessel "Maskelyne" He entered the office of Barclay, Campbell and Co.; importers of dry goods.
In 1890 Campbell retired and Andrew became a partner and the name of the firm was changed to Barclay, Mackintosh and Co.
From Kelly's Merchants and Manufacturers of the World 1903, Argentina
- Barclay, Mackintosh & Co - Maipú 84
He had ad an estancia South of Cordoba called San Andres. He was founder of St. George's Hall and the first President of Committee of Management, as President of the British Hospital Committee and President of the St. Andrews Society of the River Plate as well as a Director of the Midland Railway.
He was a member of The Camara Syndical de la Bolsa and prominent in all charitable and philanthropic efforts made on behalf of the deserving poor.
He Contracted ptomaine poisoning, which led to his death two years later while he was on a visit to England. He died at Levetleigh, then the home of MP for Hastings, Arthur Du Cros. (Allegedly set on fire by suffragettes the year after Andrew's death.)