Friends
Of
Hastings
Cemetery
A05
MANSELL, Dr Edward Rosser, JP, MRCS, LSA
Born 28th January 1853, son of Edward Mansell of Lonsdale Lodge, Dulwich, an auctioneer and surveyor.
He attended Dulwich College, leaving in 1870 and went to Guys Hospital to train. [L.S.A. 1876, MRCS 1877]
He was in Africa for the Zulu Wars 1878-9 as a Civil Surgeon A.M.D and was involved in the Siege of Ekowe.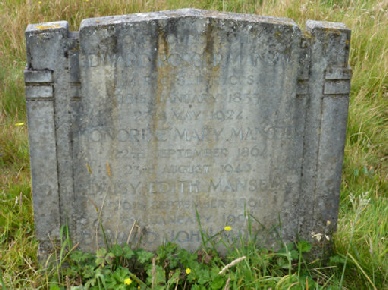 Practiced as a Hospital Surgeon in Hastings from 1881, Assistant Surgeon for the East Sussex, Hastings and St. Leonards Hospital. In 1887 he was living at no.6 Belle View, Priory Rd, 1887 He married 1888, Honorine Mary Hay, of Geneva, 1910. He was appointed Commissioner of the Peace in1901.
From the early 1900s he was living at 44 Wellington Square.
Died 27th May 1924
44 Wellington Square, Hastings
Purchased for £1750 from The Public Trustee (the trustee of Edward Rosser Mansell) under the Hastings Corporation Act 1924 by the Public Health Committee
His brother Harry also became a doctor and lived in Hastings.