Friends of Hastings Cemetery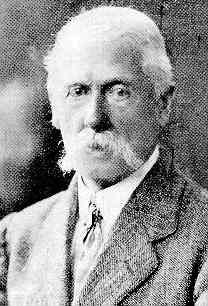 KG E26
MOORE, Frank Frankfort (1855-1931)
Hastings and St Leonards Observer - Saturday 16 May 1931
DEATH OF MR. FRANKFORT MOORE. AUTHOR OF NEARLY SEVENTY NOVELS. TRIBUTES FROM HIS LITERARY COLLEAGUES. Author of nearly seventy novels, Mr. Frank Frankfort Moore died at his home, 97, Marina, St. Leonards, on Monday, four days before his 76th birthday. His last book, " A Mixed Grill," containing a collection of intimate memoirs associated with many famous men and women, was published only last year....
Frank Frankfort Moore was born in Limerick, Ireland. He was a poet, dramatist, biographer, novelist. Moore worked as a journalist (1876–92) before gaining fame as an author of fiction.
He left Ireland and visited South Africa, where he travelled for some time. Before returning to Ireland, he visited many parts of India, Burma and South America, describing his experiences in newspapers and magazines
He lived at 'The Towers', Edward Road, St Leonards in the early 1920s, and later at no.97 Marina.
He complained after arriving of too many authors living there. He died at St. Leonard's, May 1931.
(Reported also as dying at Lewes)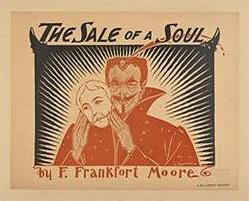 Poetry
Flying from a Shadow

Dawn

The Discoverer
Plays
 A March Hare (1877)
 Moth and Flame (1878)
 Kitty Clive, Actress (1895)
Novels
The Slaver of Zanzibar

(1889)

The Silver Sickle

(1890)

They Call it Love

(1895)

The Sale of a Soul

(1895)

Phyllis of Philistia

(1895)

The Jessamy Bride

(1896)

The Millionaires

(1898)

A Nest of Linnets

(1901)

Love Alone is Lord

(1905)

The Artful Miss Dill

(1906)

Fanny's First Novel

(1913)

The Hand and Dagger

(1928)
Humour
 The Lighter Side of English Life (1914)
 A Mixed Grill (1914)
Biography
 The Life of Oliver Goldsmith (1910)
History
[
 A Georgian Pageant (1908)