Friends of Hastings Cemetery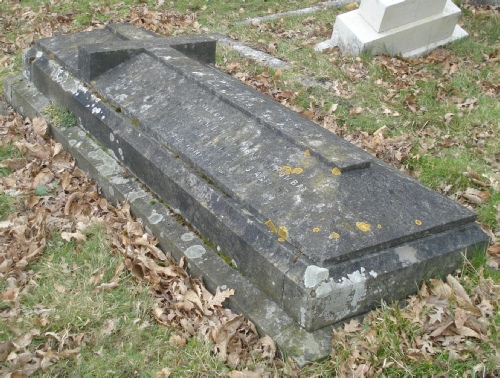 AJ A05
Colonel John Pogson
Died 14 Apr 1880 age 57
Alice Pogson
Died 11 Dec 1929 age 90
Harold Pogson
Died 22 Feb 1906 age 35
Emily Maria Gorham
Widow of the late Percival Corham: 3rd daughter of Col.Pogson - Died 28 Jan 1914
Colonel Pogson was in H M Regiment NI Bombay
8th Oct 1839 - Cadet John Pogson posted to 22nd N.I.
17/A Regiment Native Infantry - Captain John Pogson to be Major, vice Evans, retired. Dated 1st January, 1862
BOMBAY ARMY.- To be Lieutenant-Colonels - Major John Pogson, 17th Native Infantry. Dated llth June, 1865.
Southern Reporter and Cork Commercial Courier Cork, 20 Oct 1865
Married
Lieutenant-Colonel John Pogson, H.M.'s Bombay Army, to Alice, the eldest surviving daughter of the late Edmund Harrison, Esq.
Mrs Pogson is living at Glenside, Sedlescombe Road South in 1910 and she is still there in 1928, the year before her death.
Harold Pogson was born August 24, 1870, in Kolhapur, Maharashtra. He played first class cricket in India in 1894 / 95.
He died February 22, 1906, in Rajkot, Gujarat (aged 35 years 182 days)