Friends
Of
Hastings
Cemetery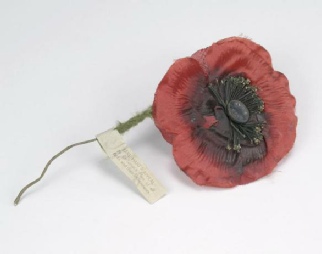 LD E28
Thomas Robert Proudfoot
Died aged 50 in August, 1939.
Canadian Ex-Servicemen
It is with great regret we learn of the death of veteran, Corporal T. R. Proudfoot, of 214, Priory-road, Hastings, late of 8th Battalion, C.E.P., who died suddenly on Monday morning at his home. He had only just recently returned to this country from Canada, where he had been since his demobilization. The funeral took place yesterday ;Friday) the Heroes' Corner, at the Borough Cemetery.
Hastings and St Leonards Observer - Saturday 12 August 1939
HEROES' CORNER BURIAL CANADIAN EX-SERVICE MAN'S DEATH
The death of Mr. Robert Proudloot, aged 50, of 314. Priory-road, Hastings. occurred suddenly on Monday. A Canadian by birth, Mr. Proudfoot served throughout the greater part the Great War With the Battalion Canadian Expeditionary Force, as a corporal, and, following wounds, was later transferred to the Canadian Military Police in England, and during that time he was married in Hastings.
After the war he returned with his wife to Canada, where they lived, until the last twelve months, at Fort William, Ontario. Since his return to Hastings, Mr. Proudfoot has been in the temporary employment of the Hastings Corporation.
The funeral was yesterday (Friday) at the Borough Cemetery, the Rev, A C. Collins-Williams officiating. The Interment took place the Heroe's Corner. The Canadian Ex-Service Men's Assoclatlon (Great Britain), Hastings branch, was represented by Mr, L. D. Harvey (hon. secretary, Mr, C. A. B. Beardmore, and Bugler W, Reed, who, following the committal, sounded the "Last Post" and " Reveille." The coffin was draped with the Union Jack.....................