Friends of Hastings Cemetery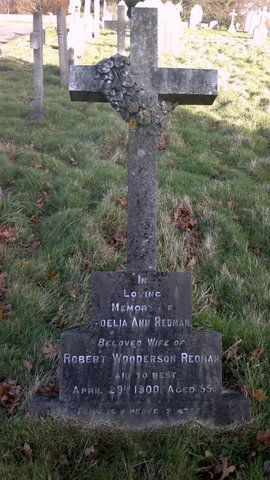 EH J03
In
loving
memory of
Adelia Ann Redman
Beloved wife of Robert Wooderson Redman
Laid to rest
April 29th 1900 Aged 55
'Thine is a perfect rest'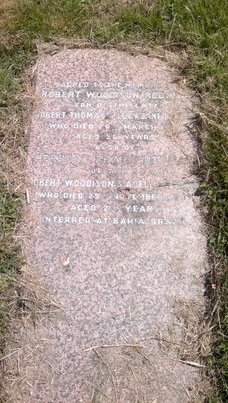 EH J02
Sacred to the memory of
Robert Wooderson Redman
son of the late
Robert Thomas & Lucy Jane Redman,
who died 20 March 19 1907, Aged 56 years
Also of Herbert Frank Redman, son of the above, Robert Wooderson & Adelia Redman,
who died 29th November 1907,
Aged 28 years,
Interred at Bahia, Brazil
Robert Redman is listed in 1891 as a licensed victualler. From 1896 - 1900 he is the Licensee of the The Globe.
In 1901 he was prosecuted and convicted for exposing for sale during prohibited hours intoxicating liquors, and was summoned for allowing them to be consumed on the premises. - Saturday 10 November 1900 , Hastings and St Leonards Observer
A week later an endorsement was given allowing him to take over the license of The Highlands Hotel, as the above had been the only complaint in over 25 years of having carried on licenses.
Herbert was clerk to Landlord of The York Hotel in Hastings in 1896.
Death of Mrs. Redman - Hastings and St Leonards Observer - Saturday 05 May 1900
It is with regret that we have to announce the death of Mrs Redman (the wife of Mr Redman, the proprietor of the Globe Hotel) who passed away on Sunday morning. Formerly Mrs. Redman resided at Tunbridge Wells, and took a considerable interest in charitable work.