Friends of Hastings Cemetery
Hastings and St Leonards Observer - Saturday 02 August 1958
HOME FROM NIGERIA
Home on leave from Kano, the ancient walled capital city Northern Nigeria, Is Mr. Edward Robins, of 47, Ashbumham-road, Hastings, who is responsible for the "administration of an oil company's business over an area of a quarter of a million square miles.
Mr. Robins, who is the brother of Miss K. R. Robins, a mlstress at Hastings High School, came to Hastings in 1919 when his father, the late Mr. T. E. Robins, retired as Harbour Master of Calcutta.
He received his early education at The Grange preparatory school which, of course, exists no longer. He Joined Shell on leaving school in 1931 and has since had extensive experience in Kenya, Tanganyika, Uganda, Lagos and Kano.
A keen golfer, like his sister, he was a member of the former Hastings Downs Club and is at present a member of the Rye and Cooden clubs. He was runner-up in the Nigerian championships In 1950. He has two daughters, aged seven and five, both born in East Africa.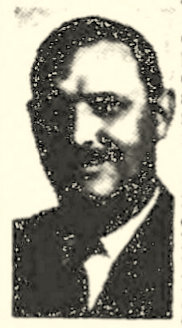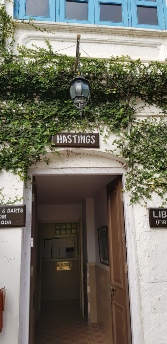 Hastings is an area in central Kolkata between the Maidan (large open park) and the River Hooghly, named after Warren Hastings, who was the first Governor-General of Bengal then the whole of India from 1772 to 1785.
Tolllygungee Club