Friends of Hastings Cemetery

On Monday the 15th inst. at St Mary's, Islington, the. Rev. John Medows Rodwell, Minister of St. Peter's, Saffron Hill, London, to Elizabeth Mary, eldest daughter of the Rev. William Parker, Rector of St. Etbelburgb, , Bishopsgate, and Prebendary of St. Paul's Cathedral.
Following the death of his first wife, by whom he had several children, two sons surviving, one being the Rev. W. M. Rodwell, he married Louisa, daughter of Charles Röhrs, on 10 September 1859, at Hampstead parish church. She is buried at AJ A22.
From 1883 - 1892 he was living at Hillside, 38 Pevensey Road. He bought no.21 Upper Maze Hill (Gensing House) from Henry Thomas Simmons for £1800 in 1892;
Green Qur'an: The Meaning of the Noble Qur'an After the English Translation of

J. M. Rodwell

with Text Related to Natural Forms as the Signs of Allah Highlighted, and Revelant Commentaries Provided

The medieval church of St Ethelburga's in Bishopsgate has a plaque in English and Arabic commemorating John Medows Rodwell and his translation of the Qur'an

THE RELIGIOUS CONTROVERSY. To the Editor of the Observer. Sir,—l find tbe following passage of the late ..

"... application. All surns received will be duly acknowledged in these columns, with particulars of expenditure. Your, truly, JOHN MEDOWS RODWELL. Hillside, 38, ... "
Saturday 23 January 1892 , Hastings and St Leonards Observer

'I am a thorough Conservative in Religion, and wish to leave on record this my testimony for the ancient Creed', he wrote in his autobiography, penned in the blank pages of his parish register.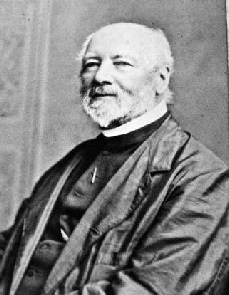 John Medows Rodwell was the eldest son of John Medows Rodwell and his wife, Marianna, née Kedington, who was born at Barham Hall, Suffolk, on 11 April 1808. He attended school at Bury St Edmunds, and entered Gonville and Caius College, Cambridge, on 10 November 1825, holding a scholarship (1827–30), where he was a conemporary and friend of Charles Darwin, and later a regular correspondent with Darwin.
Rodwell's greatest literary achievement was his English version of the Koran, which appeared in 1861 and was considered the best translation of its time. It was thought to be accurate and to convey some of the original's literary merits. His other works are translations of the books of Job and Isaiah from Hebrew, and of liturgies from Ethiopic manuscripts and from Coptic. He also catalogued Lord Crawford's Coptic and Ethiopic manuscripts at Haigh Hall.
S

T. ETHELBURGA'S RECTOR DIES ST. LEONARDS., A SCHOLAR AND LINGUIST




Hastings and St Leonards Observer

-
Saturday 16 June 1900

We last week had to record, and did so with deep regret, the death of the Rev.
John Medows Rodwel
l, rector of St. Ethelburga's, Bishopsgate-street, which took place on Wednesday, the 6th inst., at Gensing ilouse. Maze Hill; St. Leonards, where the venerable Rector had long resided. He was in his 93rd year, and had been ailing for some time, the end coming peacefully from old age.
The funeral took place on Friday. The service wasa conducted by the Rev. Canon Jones, at St. John's Church, Upper St. Leonards, and the interment took place at Ore Cemetery.
Among the mourners were: —The Rev. W. M. Kodwell, Miss Rodwell, Mr. M. K. Rodwell, and Mr. C. C. Cobbold. A great many floral tributes were sent, including a very fine one from the parish officers of the deceased' clergyman's city church……..
A large number parishioners, including some who had been in the congregation over the years, were present. …. The church bell of St. Ethelburga's was tolled on the announcement of the death, and also at-the time of the funeral.
he late Rev. J. M. Rodwell was in many respects a very able man. He had lived for some twenty years at St. Leonards, and at one time, about the early eighties, he used to give assistance at Christ Church, St. Leonards, occupying the pulpit on several occasions, reading the lessons, etc.; his fine, sonorous, and cultured voice admirably fitted him for this. He was a scholar of Gonville and Caius College, Cambridge, graduating 1830, and obtaining his M.A. degree (Cambridge) in.1833.
He was ordained in 1831, and from 1834 to 1843 was rector of St. Peter's. Saffron Hill. From 1836 to 1843 was lecturer of St. Andrew's, Holborn, and from 1843 to 1858 acted

as

Secretary to the Additional Curates' Society. In 1843 the late Dr. C. J. Blomfield, then Bishop, of London, presented him to the living St. Ethelburga's, Bishopsgate.
Mr. Rodwell, who had been an honorary Fellow of Gonville and Caius College since 1886, was one of the best oriental scholars and linguists in England, and, we believe, formerly aided the British and Foreign Bible Society. He was the translator of The Koran and the Book of Job, Isaiah, and various other Ethiopic Liturgies
The deceased gentleman was connected with many charitable organisations, including the Mendicity Society, and various Convalescent Homes, being also one of the Governors of Hastings Hospital. A man of unbounded private benevolence, it said he never turned away one who came for a subscription; his purse was always open to assist Christ Church, St. Leonards. A London paper mentions that the deceased had a premonition of his end, as, on the Monday preceding his death, he alluded to it to Mr. C. Farris, the senior churchwarden, and the Vestry clerk of St. Ethelburga's, who called upon him at his residence. With characteristic generosity he handed Mr. Farris a cheque for £lO towards the choir outing in connection with the church. A personal friend of the late Rector of St. Ethelbiuga's, who knew him intimately in his connection with Christ Church, St. Leonards, mentions as characteristic of him that until quite lately he never wore overcoat, even in the most severe weather. Mr. Rodwell was a widower, his wife having died in 1892.
Wealth at death
£8675 10s. 2d.: probate, 12 July 1900, CGPLA Eng. & Wales