Friends
Of
Hastings
Cemetery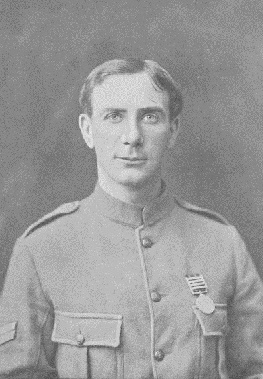 A5 C28-30
Sergeant Percy T. Ross DCM
In Loving Memory of
Sergt. Percy. T. Ross DCM
(Served in South Africa 1900-01)
B Company 27th London Regiment
Who fell while leading his platoon
At the Battle of Festubert France
May 25th 1915, Aged 41 years.
The Dear and only son of the late
Thomas C Ross and Hannah Ross
Of the Tudor House, Hastings
And beloved husband of Rosie Ross
"He had no fear, his one idea
Was that of duty well done." Matt. Xxv.21
"Unto death" Rev. 2.10
and on Le Touret Memorial (Pas de Calais).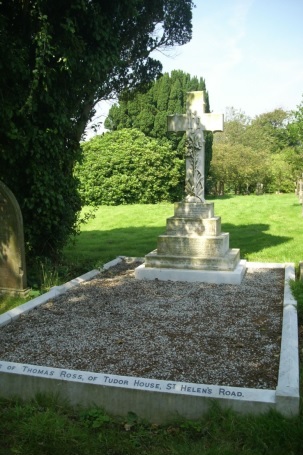 Percy Thomas Ross was born in Hastings in 1873. His grandfather, Thomas, who died on 30th August 1881 was a JP, Alderman and Mayor of Hastings five times. In 1881 the family was living at 69 St Helen's Road and Percy's father Thomas George (1845-1896) lived on an income derived from property. Percy had one sister, Alice.
Percy married Rose Inskipp in 1902 in Hastings. (For more information on Rosie - see http://branchesofmytree.weebly.com/100-ancestors
Percy was a sportsman in his early years. He played football for Hastings and St Leonards Football Club and was also 'an energetic rower' (Hastings and St Leonards Observer 31st March 1900) for the Hastings Rowing Club,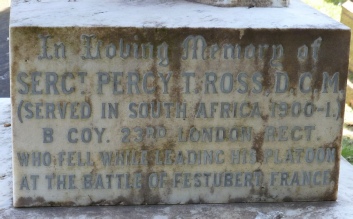 as was his father before him. He became Vice Captain and the Club gave him a lavish (by modern standards) farewell dinner at the Cafe Monaco before his departure to South Africa in 1900. They presented him with a pair of aluminium binoculars. He was also well known for his pen and ink drawings and writing, skills he was to put to good use in South Africa.