Friends
Of
Hastings
Cemetery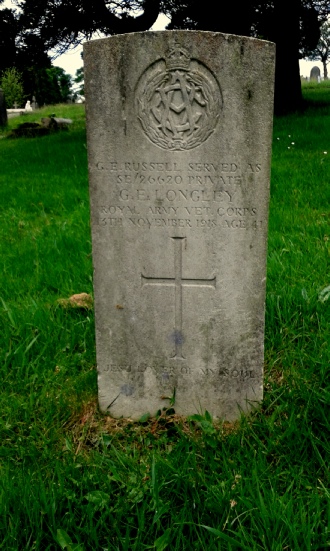 KG F22
G. E. Russell servead as
SE/25520 Private
G. E. Longley
Royal Army Vet. Corps.
13th November 1918. Age 41
Very little is known of George Edward Russell, who served as G. E Longley at the No. 6 Reserve. Veterinary Hospital, Army Veterinary Corps. And died of influenza in 1918.
To have joined the AVC, he almost certainly was a farrier or had experience in caring for horses.
The Army Veterinary Service, from 1881 the Army Veterinary Department, from 1906 the Army Veterinary Corps, from 1918 the Royal Army Veterinary Corps. No. 6 Section was at Bulford, Southern Command