Friends of Hastings Cemetery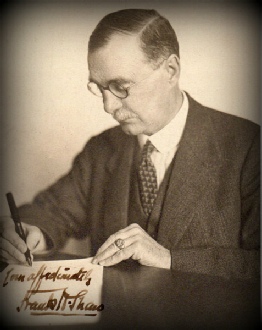 Frank Herbert Shaw was born in 1858. Son of a homeopathic physician his family moved to Hastings in 1871 where they lived at 33 Marina. Frank trained at King's College and Guy's Hospital in London and also in Germany, and became a surgeon.
By 1891 he lived with his wife and four sons and a daughter in a large house, The Gables, 2 Pevensey Road in St. Leonards-on-Sea which Frank Shaw had designed and built, to house his growing family, three servants and his surgery, from where he ran an extensive private practice. It is known that if patients were unable to pay for his services he was happy to take payment in the form of vegetables, fish and poultry.
In 1895 Frank Shaw was appointed advisory medical officer to the Buchanan Hospital and was generally thought of as the 'father of the hospital'.
The Buchanan Hospital, originally founded in 1880 as the Buchanan Homeopathic Ophthalmic and Cottage Hospital in Southwater Road in St Leonards had moved to a permanent site in Springfield Road, St Leonards in 1884. It originally had 15 beds and 2 private wards and was a general hospital taking both medical and surgical cases. It continued to have strong links with homeopathy – in 1905 it hosted the International Homeopathic Congress and Frank Shaw became president of that body.
Frank Shaw remarried on 14th April 1904, Katherine Alice Waller, and continued to live and practice at The Gables. The couple had two more children, Sydney Richard (Dick) and Francesca Elizabeth Waller (Betty).
Frank died in November 1929, at which time he was living at 60 London Road in St. Leonards-on-Sea. He left £3,850 13s 4d to his widow. He is buried in the same grave as Fanny, EE N07.
The post natal maternity ward at the Conquest Hospital is named after him.