Friends of Hastings Cemetery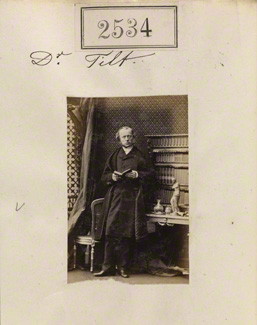 Edward first married Dorothy Emma Bolwell in 1842. The marriage produced a daughter Emaline Mary, born in 1849 in London.
Dorothy Emma died in 1869 aged 45. Emaline Mary appears not to have married and there is a census entry for her in 1911 showing that she became a Carmelite Nun and was living at the Lanherne Convent in Mawgan, St Columb, Cornwall.
The 1851 census shows that Edward was living at 8 York Street, Marylebone with his wife and daughter who are shown as Emma D and Mary E. Edward is shown as a Physician.
In 1861 the family are living at 60 Grosvenor Street, St Georges, Hanover Square, London.
In 1871 Edward is still at 60 Grosvenor Street, living with his daughter who is once again shown as Emaline, she is 21. Edward is shown as an MD Paris and MRCP London.
In 1877 Edward married his second wife, Georgiana Charlotte Hibbert, and by the 1881 census the couple are living in Marylebone. Emaline appears to have left home and there is no trace of her on the census.