Friends
Of
Hastings
Cemetery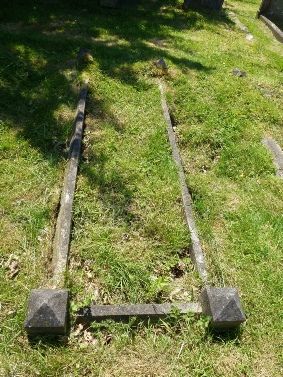 AT B12 - Turner Family Grave
Artie Turner was killed in action on 15th August 1918. He was serving as a corporal with 10th Battalion East Yorks Regiment. He is remembered on the grave of Edwin Turner (died 11th June 1931) and Florence Turner (died 24th February 1950) and is commemorated on the Ploegsteert Memorial, Belgium.
He served in Egypt from 22nd December 1915, and went to the Western Front in March 1916.
According to the CWGC he was the son of Robert and the late Emily Turner of 11 Lambert Street, Hull. He was born in Hull in 1894/95 and in the 1911 Census is listed as living at this address and assisting his father in his business as furniture dealer.
Florence Turner, according to the 1911 Census, lived at 210 Priory Rd. She had been married for five years and helped in a beer house. She was 37 and had been born on the Isle of Wight in 1874. She had one son from this marriage, Edwin, who was born in 1909, and two children from a previous marriage, whose surname was Lock.
Edwin Turner married Florence Lock in Fulham in 1905. He was born in 1864 and died in 1931 at the age of 67 and is the other occupant of the grave.
However there is as yet no traceable link between Arthur and Edwin. They could have been brothers although Edwin appears to have been born in London.