Friends
Of
Hastings
Cemetery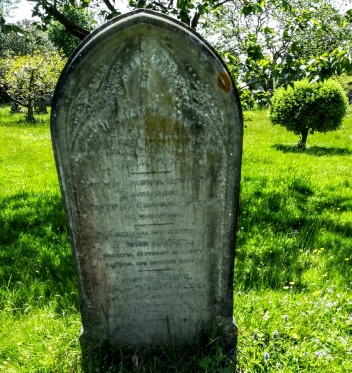 BG A11
William Wilson
Born at Cogshead, Sanquhar
Died 21st November 1898, aged 26
He was a faithful servant & trusted friend. Integrity & truthfulness were ever his watchwords.
This memorial was erected by T.Muir Dalziel in grateful testimony of many years faithful & devoted service.
Also of Agnes Dalziel
Wife of T. Muir Dalziel
Died at
Avondale, Caterham Valley
21st June 1900
Agnes was born about 1845 in Durisdeer, Dumfriesshire, Scotland
She was married, aged 35, 22 Aug 1881 in Gaukthorn, Durisdeer, Dumfriesshire to Thomas Dalziel, a draper. Ten years later, in the 1891 census Agnes and Thomas are living at 11 Alma Terrace, Penzance, Cornwall, along with a domestic servant, but no children.
The stone is difficult to read, but it seems odd, if, as appears, it say that William, who died aged 26, gave "many years faithful & devoted service. Coghead is now a ruin, it is described as a shepherd's cottage, though looks rather large to be so described. It is near Sanquhar, Dumfries & Galloway. There is online a transcript of a compilation of the memorials in Sanquhar Kirkyard in which the name William Wilson occurs several times.