Friends
Of
Hastings
Cemetery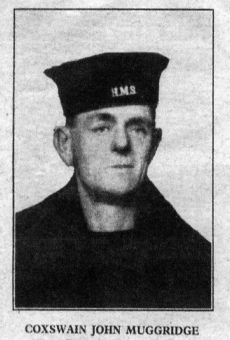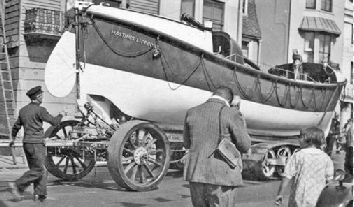 MUGGRIDGE, John Edward 'Ned'. Lifeboat (Cyril & Lillian Bishop) coxswain, one of three crew (Dave Coussens, Charles Page) killed by a German mine when 'Boy Billie' was blown up in 1943.
They were trawling in Rye Bay when they brought up a heavy object. The three men were seen leaning over the side of the boat to see what they had caught when the mine exploded, sending a shower of water over boats working nearby and killing the three men.
Muggridge had bought the boat in 1940. He had been awarded an RNLI bronze medal after his first service in charge of lifeboat in March 1943 but died before he could collect it. (Rescue of crew of HM trawler 'Caulonia' see Peak, Steve: Fishermen of Hastings, p.142, or http://hastingschronicle.net/the-cyril-and-lilian-bishop/)
There are more details about him in Goodwin, Nathan Dylan: Hastings at War recalled by his daughter-in-law Iona.
MUGGRIDGE, Harry. Fisherman, brother of 'Ned'; lost in wreck on Hooks Ledge near Fairlight of 'Pioneer' RX.255 in 1949