Friends of Hastings Cemetery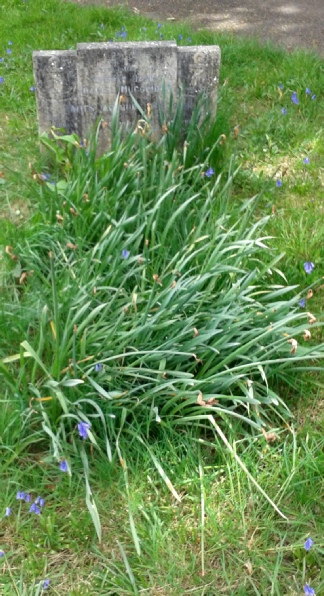 LN 11
To the memory of
Skipper Harry
Daniel Muggridge
And
James Arthur Helsdown
Two of the crew of the Hastings Fishing Boat
Pioneer who were unfortunately drowned in
A thick fog off Fairlight April 1st 1949
Aged 49 years & Aged 55 years
At rest safely in the arms of Jesus.

HARRY DANIEL MUGGRIDGE 18/09/1899 - 31/03/1949; Born in Hastings, Sussex.
In 1901 Harry was living at Scrivenss Buildings,number 12, with his parents and siblings John and Elizabeth.
In 1911 the family was still at Scrivens Buildings, but there is another brother, William.
He married Florence S Mitchell in Hastings in 1925.
Like a lot of his cousins Harry was a member of the Royal Naval Reserves.
He lost his life on 31/03/1949. He had been aboard the Pioneer fishing boat RX255 when it ran onto the Hooks Ledge rocks under the cliffs at Fairlight (near Hastings) in thick fog. There was a crew of 3 men, all of whom died. The coastguards and lifeboat crew could hear the cries of the crewmen but could not see them due to the dense fog. Harry's body was found the next day by the boat. (see James Frederick Williams.)
In 1948 he was living at 2 Trafalgar Cottages.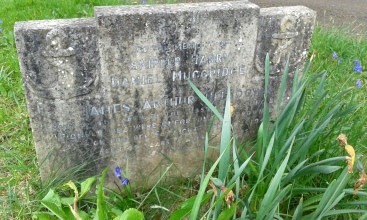 James Arthur Helsdown - was born in 1893 in Hastings. His family was living in 20 Scrivens Buildings in 1891
In 1911 he was still living in Hastings, occupation - Assistant sugar boiler. He married Dorothy May Feaver, in 1921.
They had one child, James Leonard Helsdown, born 13 Apr 1926.
James drowned in a fishing accident on Pioneer RX255. His body was discovered on the first of April 1949 at De La Warr Pavilion Bexhill, 9 miles away, by his son.
In 1948 he was living at 9 Woods Passage.