Friends of Hastings Cemetery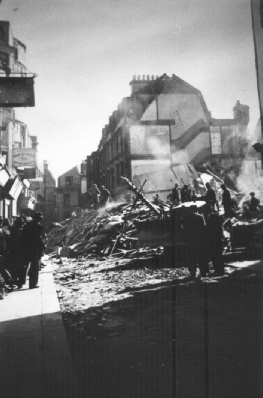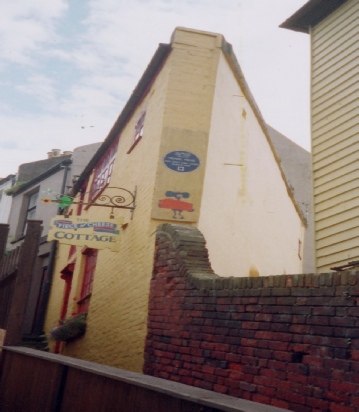 "PIECE OF CHEESE" - 10 STARR'S
COTTAGES
________________________
1931 – 1940 William Hilder, model boat maker
Stephen Coomber
1948 - 1950 Mrs Ada L. Hilder
William Roland Hilder, (Bill) was born on 21 April 1887 in Hastings, the son of William Rowland[?] Hilder, Boatman, and Sarah Hyland, Charwoman. In the 1891 census the family were living at 9, East Hill Passage with his parents and two sisters. By 1901 they were living at 27 John Street St Clements, and there were another four boys and one girl.
In 1916 he married Ada Louise Murray in Horsham. They had two children, Molly Louise Hilder and William R Hilder
He became first mechanic for the lifeboat. With Will Curtis, coxswain, and Frank Martin, bowman, he brought 'Cyril and Lillian Bishop', the first Hastings motor-powered lifeboat, to Hastings from the builders in Cowes in 1931. He was the engineer on the 'Cyril & Lillian Bishop' lifeboat 'Dunkirk' voyage to Dover, 1940, after which the Navy took it over to sail to Dunkirk.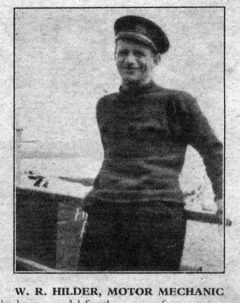 He was awarded the RNLI bronze medal for his part in rescuing crew of the Royal Navy trawler 'Caulonia' off Rye Harbour in 1943, but was killed by falling masonry in the Swan Inn bombing in May 1943 before he could receive it. His wife collected it on his behalf.
A memoir of Winkle Club by his daughter Mrs R.W.Sherwood, recalls taking part in the carnival featuring giant winkles made in her father's workshop in 'Piece of Cheese'. He was also well-known for making high quality model boats.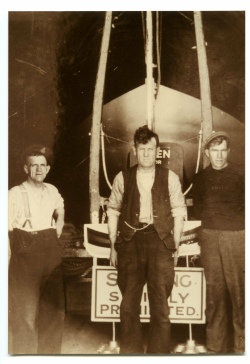 Bill, left, with George Moon and Will Martin and the Hastings lifeboat on its return from Dunkirk, 1940.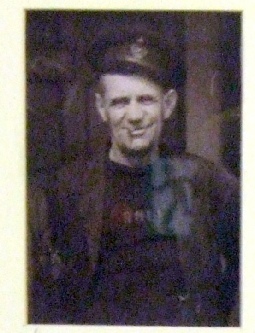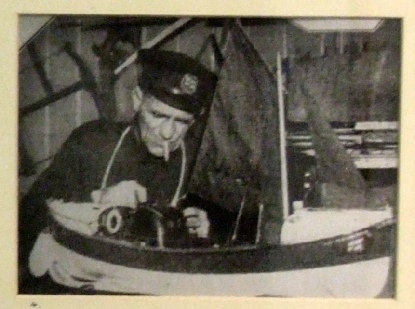 Working on one of his model boats