Friends of Hastings Cemetery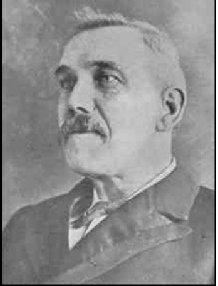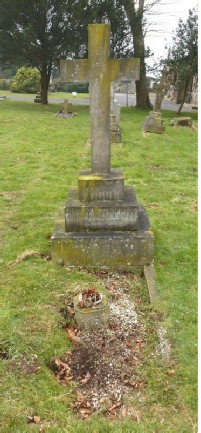 George Hutchings
BA B15
In Memory of
Alderman George Hutchings JP
Mayor of Hastings 1911, 1913, 1915-17
Died August 6th 1917
George Hutchings was a local man, born in
the Old Town in 1856. The son of a master
fisherman who died in 1869, leaving a widow,
George and young daughter Elizabeth. By
1871 his paternal grandfather also lived with
them at what is now 30a All Saints St.
George was originally employed in Scrivens Bank, having received his education at a school in the Bourne and some Mechanics Institute evening classes. However, despite this being considered a good job for a boy from his background, he did not like it and became apprenticed to a printer in George Street. From there he moved into journalism and became managing editor of the Hastings Chronicle, and later a publisher. He also became the local Registrar for Births

Marriages and Deaths.
Hastings Observer 3rd November 1888 p6: an article about newly elected councillors:-
Mr Hutchings is the son of a fisherman, born in the year 1856. He is now 32 years of age. He commenced to learn the trade, at the age of 14 years, of printer, at 42 George Street, under the care of William Ransom, who, at that time, was Editor of the Hastings News. His next master was John Ransom, brother to William. He entered the office of the Hastings Chronicle when Mr Geo. Pater Bacon was Publisher, and, succeeding him, Mr Rivington. The paper was then sold to Mr Wolff, the present owner, who made Mr Hutchings the local manager.
He married Sarah Ann Reeves in 1882 and they had four children, two sons, Archibald Gladstone and Reginald Hartington, and two daughters, Winifred Nora and Evelyn Louise. By 1901 the family had moved from Ashburnham Road to 48 The Croft. where they were still living in 1911.
A Liberal, he became a town councillor in 1890, having won the normally safe Conservative seat of All Saints. He remained on the council almost continuously from this point, being made an Alderman, chairing committees and becoming Mayor three times.