Friends
Of
Hastings
Cemetery
John McClelland and Sophie Swaine
In loving memory of
John McClelland
Principal Inspector General
of H. M. Indian Forces
Who died at St Leonards
July 31st 1883
Also
Sophie, wife of
Henry Swaine
and Widow of the above,
John McClelland,
Who died April 5, 1885
Aged 44 years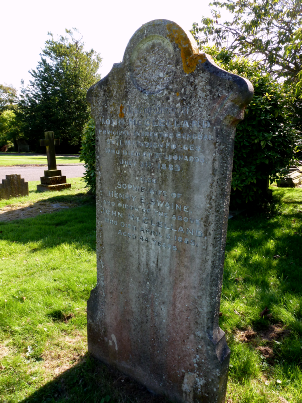 John McClelland was born in Ireland, and became Principal Inspector of H. M's Indian Forces. He died in St Leonards in 1883 at the age of 82. In 1855 a John McClelland is listed in the East India Register and Army List as a
member of the Bengal Medical Establishment. He was a surgeon appointed in November 1830 as a civilian employ.
In 1871 he was living in Surrey at Snowdenham House, Bramley, and was listed in the census as a retired surgeon. By then he was to married Sophia, who was younger than him, and they had a 5 year old son, John Gordon. He was born in Havant, Hants in 1865. She was born in Scotland. A Sophia Rosina McClelland married a Henry Edward Swaine in Tunbridge Wells in 1884.
It is interesting to see that despite remarrying after his death, Sophia was buried in the same grave when she died (probably in Marylebone, London) less than two years later in 1885.
However searches have returned no other traces of John, Sophia or their son, no other census returns and no obvious links with Hastings – perhaps a visitor for his health?