Friends of Hastings Cemetery
The daughter of Dr Arthur Henry Headley Huckle, Alice was born on 6th October 1903 in Hastings.
She appears to have inherited her grandfather's artistic interests. She trained at the Slade School of Fine Art, studying with Sir Walter Restley Russell and Henry Tonks.
She was apparently awarded the Landseer Prize in 1920, although this has not been verified.
She married Alfred Neave in Rye in 1932 and they had three children. She died in 1977.
There are some of her pictures in Hastings Museum and Art Gallery. She painted local scenes, usually in oil on board. She is noted as a prolific exhibitor. In the 1960s HMAG acquired pictures from single artist shows including Alice Headley Neave's Children Returning to School.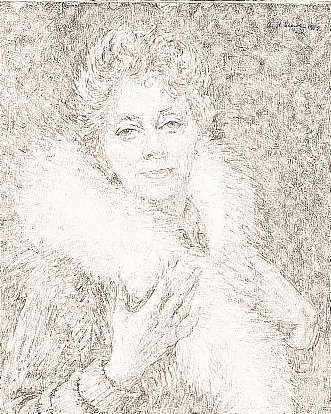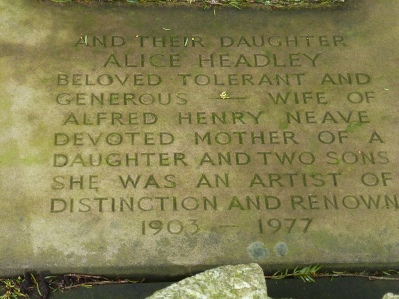 From the National Archives:
23 Ashburnham Road, Hastings (HT 3626) dhbb/DH/B/83/6 1 Sep 1931
Contents:
Purchased for £900 from Alice Headley Huckle under the Poor Law Act 1930 by the Public Assistance Committee
There are examples of her work at http://www.bbc.co.uk/arts/yourpaintings/artists
and various auction sites.