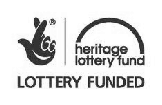 The cemetery was opened on 28th November 1856, the Church of England section being consecrated by Bishop Gilbert of Chichester, followed by a service in All Saints Church. The first burial was that of 'Yorky' Smith.
To see Plan of cemetery click on Cemetery Heading on green menu bar above.
Database of extant memorials in A - G, based on the work done by R A Longley.
(For an explanation of some anomalies, see http://friendsofhastingscemetery.org.uk/77order.html )
Converted to a searchable pdf file by Alan Jeffries (to whom many thanks)
"the grave's a fine and private place…" exploring Hastings Cemetery
Why not rest, relax and reflect awhile, sitting on the OHPS / FoHC seat, located on EL, and take in the magnificent view.
They shall grow not old, as we that are left grow old:
Age shall not weary them, nor the years condemn
At the going down of the sun and in the morning
We will remember them.
New Story
M'Clelland, John and Sophia Swaine -

a very busy man, spent most of his life in India.

He was a surgeon with wide ranging interests, including metallurgy, geology and biology. Sophia was his widower, and although remarried, was buried with him.
Recent Story - Hogg, Mary Louisa - Suffragette, & seller of suffragette newspaper - in all weathers
Exhibition
From 1st November there will be an exhibition at the History House, 21 Courthouse Street, -
Remembrance - "How We Bury Our Heroes"
Exploring some of the history and mysteries of the cemetery during the First World War and after, including the input of the Imperial War Graves Commission (Now Commonwealth War Graves Commission.)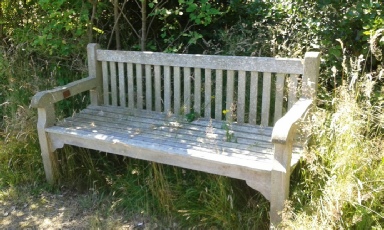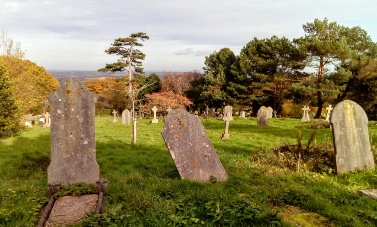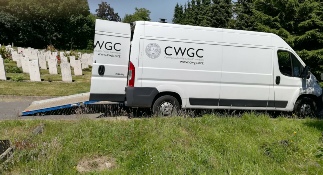 Friends
Of
Hastings
Cemetery