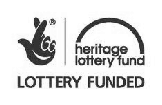 The cemetery was opened on 28th November 1856, the Church of England section being consecrated by Bishop Gilbert of Chichester, followed by a service in All Saints Church. The first burial was that of 'Yorky' Smith.
To see Plan of cemetery click on Cemetery Heading
on green menu bar above.
"the grave's a fine and private place…" exploring Hastings Cemetery
Why not rest, relax and reflect awhile, sitting on the OHPS / FoHC seat, located on EL, and take in the magnificent view.
New Stories
Recent Stories
Cemetery Walks
To arrange a Cemetery Walk email Anne Scott
To explore on your own, see Trail Leaflet under menu heading above - HOME

(or pick up a copy from the

Hastings History House

, 21 Courthouse Street)
Available from Hastings History House, 21 Courthouse Street:
Relighting the lamps: some First World War Stories
The Grave's a fine and private Place: Exploring History in Hastings Cemetery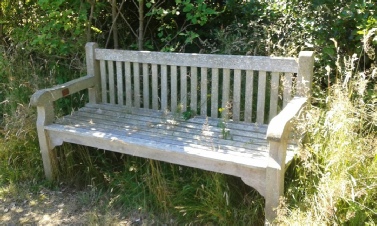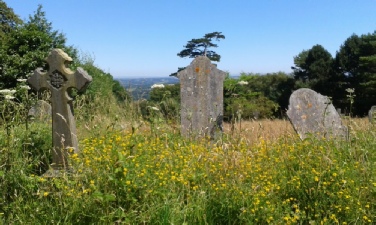 Friends
Of
Hastings
Cemetery